Not sure if this is the correct forum, but I have seen others post their bruisers here and a few other custom projects. So please move this if needed.
Hi Everyone, I have been lurking here for quite some time and have been posting on RCCrawler and RCMT for a few months now. I have been showing everyone my Styrene skills and definately always getting evaluative feedback as this is what makes me become better at what I like to do.
Here is a project that I have been working on "Off and On" now since the first of the year.
So I took a Bruiser bed and completely dropped the bed and went to the extreme and made functioning latches just like on the original when it came out.
Hinged the Tailgate and added the side arms that are used to hold the tailgate from falling down.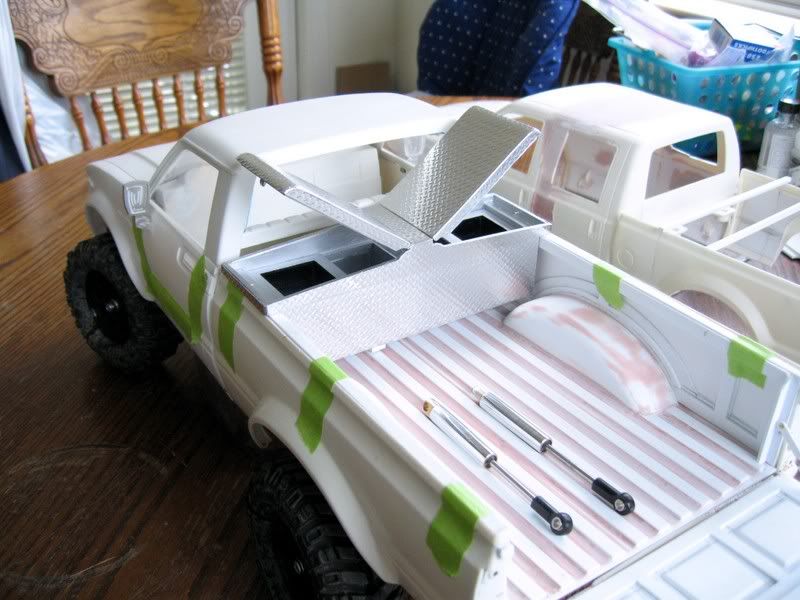 As well in the above pic is the scratch built toolbox I built to open on each side, with sliding shelves that initially I was going to put the Mamba 25 down inside of it to hide it.
I couldn't stand the original bruiser interior and dash as it wasn't scale so I dropped the interior and added additional styrene to the dash to give it depth. Still not done but I am working towards the 1:1 dash in a Toyota Hilux.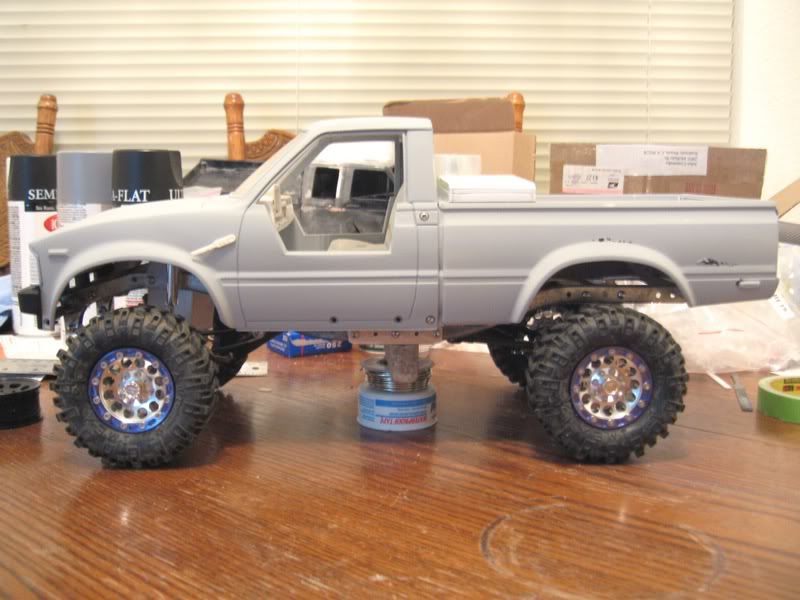 AS well if you can see it on the Bed I have added the RUST/Cancer to the bed around the wheel wells and around the rear clearance light. As well as on the otehr side. I will be adding additional Cancer to the front and will detail it out with the rust color when I get closer.
Something of a slight detail others seem to like is that I have removed the emblem on the drivers side and will be making it so it will swing down. This way when I run the truck it will actually swing back and forth just as if it were broken.
Oh and two days ago I received the RC4WD 1.9 True Beadlocks so I had to put them on the truck and looking to add a Junk Yard look. Will on RCMT gave me the idea to add brake dust so I will be doing that as well on the front wheels.
I am running Cut and Shut Claw Dawgs that I did myself from the How To Article on Here and I want to thank everyone for having that posted as it is a great article.
"Thanks" for a great Form as all of you are very friendly and informative.
I am such a detail nut I got bored and couldn't stand it I had to do up the front grille as well.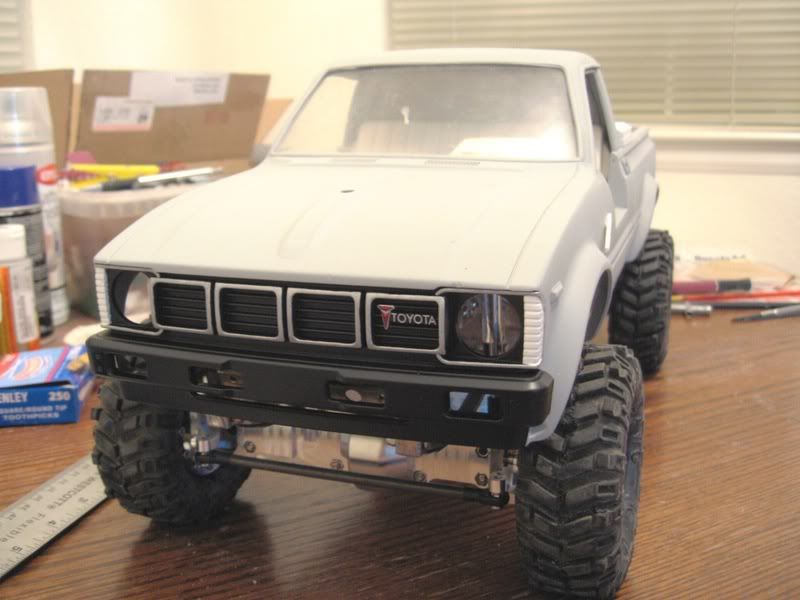 Thanks,