Having forgotten all about this (literally, it took someone asking if it was still for sale to remind me) I decided the first thing to do was to get a new shell sorted. Bearing in mind this isn't going to be a comp crawler, just a weekend basher I'm not fussed that either option below weighs a bit more than a std shell. Sooooo...
Bashed up Blackfoot shell, nothing major just some road rash along the top of the cab: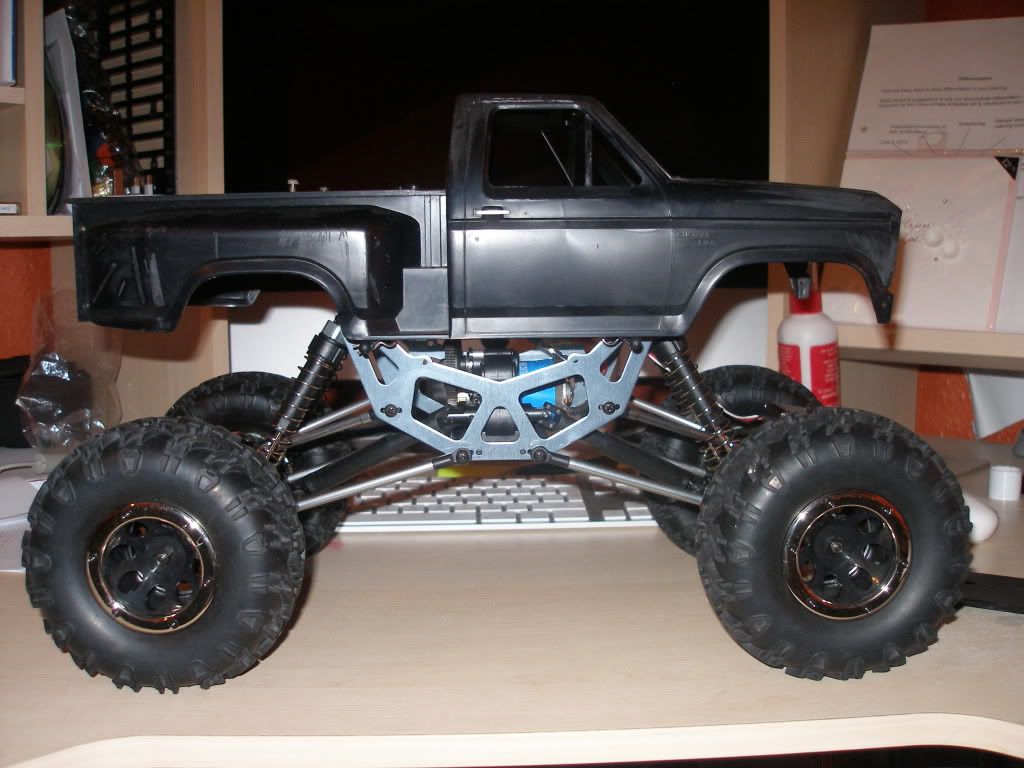 or, MP in pretty good condition: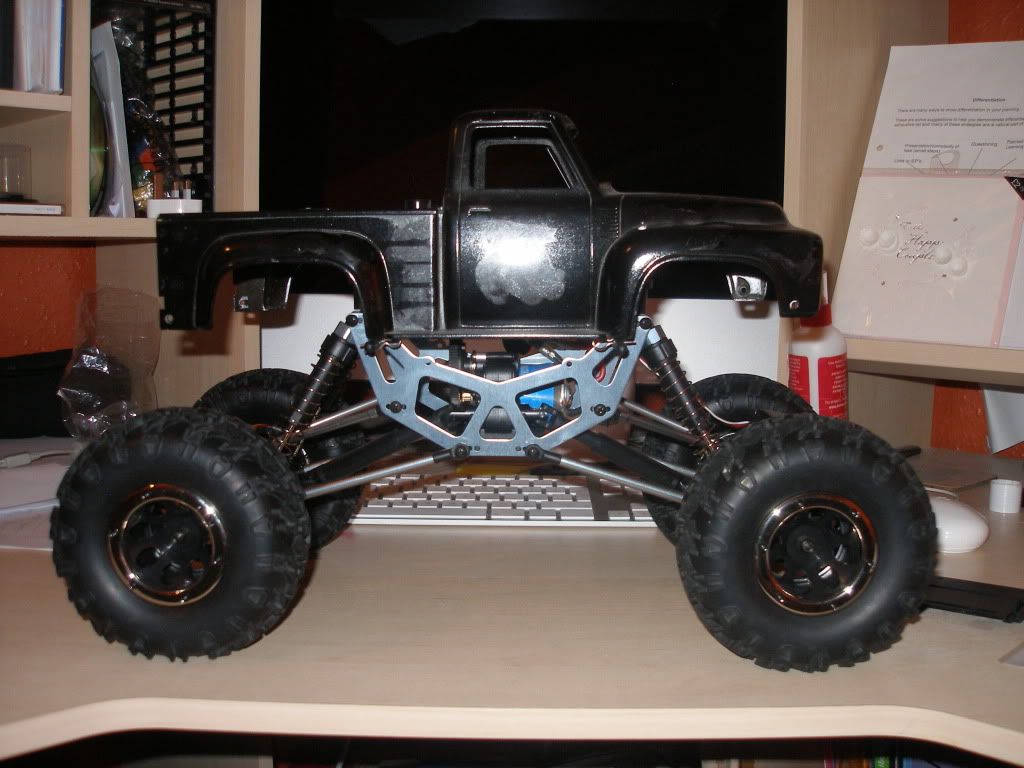 I think the BF is a better fit? I'm going to move the body mounts up into the side of the battery tray to get just enough clearance for full lock on the axles, and also help to fit the body mounts into the length of the shell in between the two wheel arches, currently it's right on the edge at the mo using the stock chassis mounts. Maybe see if I can use some M4 rod to make something a bit stronger perhaps.