Mother in law to be (one day if I ever ask her, lol) got these two cabinets from e-bay for 99p!!
She even went and picked them up for me as it was local.
Just need a few more models now, should be getting my new one tomorrow. Willy's new Vw wheelie from Fusion hobbies but that still leaves two spaces?. Hmmm, always wanted a Clod but not sure it will fit, the shelfs are all adjustable in height if it is too tall.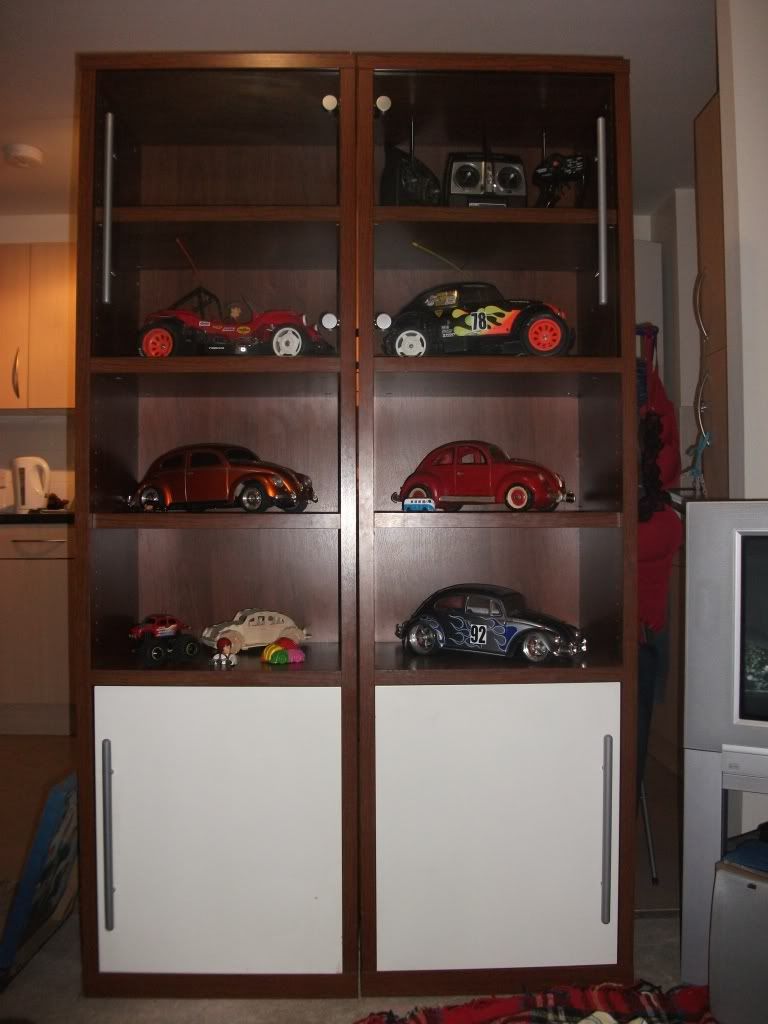 Glass door at top for best models and cupboard at bottom for batteries and chargers.