File this squarely under #firstworldproblems...
But what happens if you die before you've had chance to build your 5,345,638,659 remaining toy cars?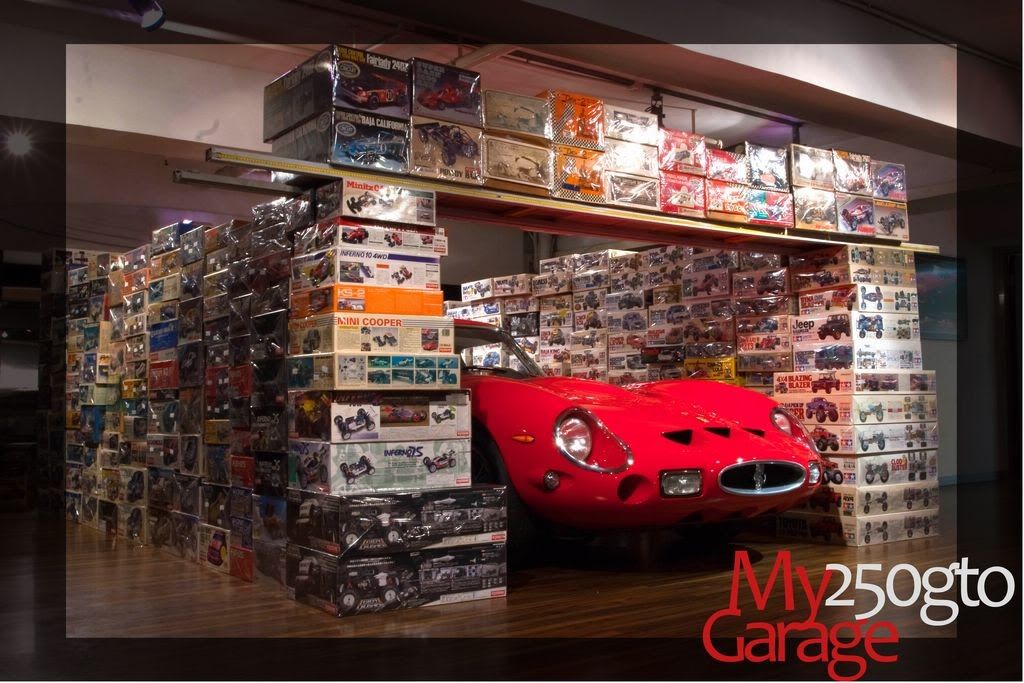 (courtesy of "Hong Kong"'s stunning collection, that I want)
We often hear people say "Oh I definitely plan to build everything and/or finish all my projects before I die".
.....as though dying involves walking into a special building
Logan's Run
style, on some predetermined date, and simply fading away.
I'd like to think we all have plenty of years left yet, but when you start noticing the weeks, months and years zipping by because your life is constantly consumed with work, children and more work...do you ever start to think "I may never get all this done"?
Many of us have been on this site for around or near 10 years. This site! Which was actually site #2, following it's earlier, plain message board incarnation (which itself wasn't even around the first time I ever "AltaVista'd" the word "Tamiya" in the 1990s....)
I'm a terrible example really. I've hoarded more than I've built, with a view to one day building and perhaps setting up a showroom. But who knows. A lot of unfortunate people are struck down early for one reason or another, and don't live to see their 50s and 60s - which is I'm sure when a lot of us are anticipating we will "retire" (and then have nothing to do but enjoy our classic R/Cs).
And let's put death aside for a moment. Because it could be some other issue, something as simple as loss of eyesight or fumbly fingers that prevent you from completing your projects properly. The longer you put off your building and enjoyment, the more likely (as morbid as it sounds) some issue could jeopardize it entirely.
So....build today, or delay?
Or if not today, then do you have a timeframe in mind? e.g. "must finish all my projects before 2025".
Are there actually going to be enough free days with uninterrupted hours, left in your life, to finish all the things you're doing?
Or perhaps none of this matters? Built or unbuilt, either your kids or your ugly cousins are only going to sell it all once you're gone. Perhaps happiness is to die right in the middle of 100 unfinished projects, like a pig in mud?
Over to you guys...
H.