Competition TimeSay hi to our latest sponsor, Tamico.de
GENERAL RULES:
Should you win the prize, Tamiyaclub will cover the delivery costs but YOU WILL BE RESPONSIBLE FOR ANY IMPORT CHARGES. The donators of the prizes will not falsify any item values on the prizes.
YOUR PICTURE MUST HAVE A CLEAR 'RC" CONNECTION IN IT, models, parts, boxes, paint, tools etc.
THE IMAGE CAN NOT HAVE BEEN ENTERED IN ANY OTHER TC COMPETITION
The image must be in your tamiyaclub showroom (no external links)
You must have produced the image yourself or have permission to use it.
You must vote if you want to be in with a chance of winning yourself.
We've got together with www.tamico.de, our brand new sponsor, who have kindly given us this fanatic new retro kit to give away, a Tamiya 58654 Lancia 037 Rally TA-02S Kit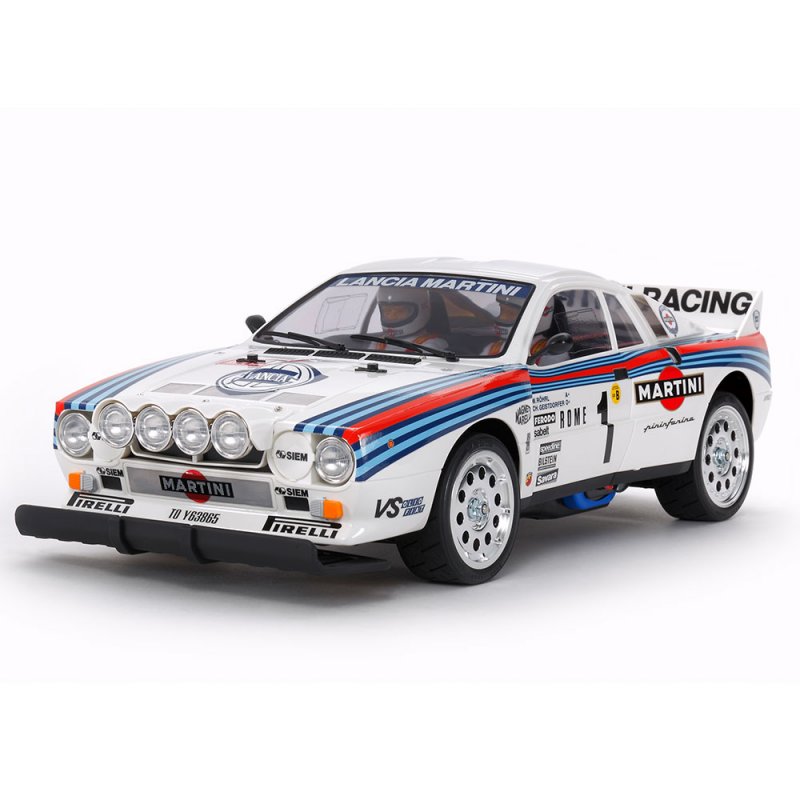 (Click the picture for full details from tamico.de)
So whats the theme? This time its "Retro"
What are we expecting? As always, thats very much up to you, what we want is a photo which sums up what 'retro' means to you. It could be an old model, a restored model or a rerelease. It could also be a retro tv or gaming theme (The A Team, anyone?) or perhaps something music inspired from back when music was actually good. I'm saying model, but it could be any RC related item. Don't forget you also have your description to give your photo a bit of extra colour.

In addition to the general rules (see the side bar), there are the theme specific ones:
Only one image can be entered.
You are allowed to software to enhance, in any way you like
Entries open Sunday 20th May and close 24th June
You must vote by 8th July 2018
---
This competition is only available to Tamiyaclub subscribers
Become a Subscriber
For you chance to win this great prize, as well as getting your own Showroom, trading area, movie section and shop discount for the equivalent of £1.25 a month.
---